Skip Navigation
Website Accessibility
Aloha Box Details...Im so excited!

October 2023
Today's BIG Questions?

What will be IN the newest Aloha Boxes?
and
How much is it?
and what did you mean by "options"?
Well let's start with it's most important ingredient...It will have Aloha
and lots of it of course.

And yes we have options...

Check these out!
You can choose from the following:
Table Topper
Baby Quilt/Small Lap Quilt
or
Bed Runner


Each kit includes all the fabric for your quilt top, backing, binding and the pattern. It also includes a beautiful pre-fused Hawaiian Quilt Monstera applique block. Use the applique to make a pillow, bag, trivet or anything you want to accompany the Aloha Box project you choose.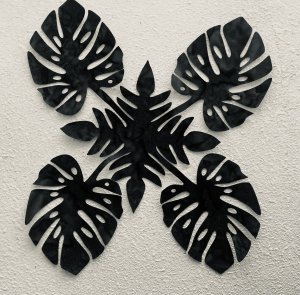 (Color of monstera will be in red or blue)
Wow, wow, wow!

So great, right?!

And guess what...
for the table topper and the baby quilt you can choose the color of your kit.
Choose either Red or Blue!
Isn't that great!
And...here is the cost for each of the fabulous boxes
Table Topper = $ 40
Baby/ Lap Quilt = $60
Bed Runner = $80

We are selling these boxes for only a short time
and we have a limited amount available.

So plan now and indulge in a little aloha.

You deserve it.

Pre-Sales open up tomorrow,
Monday, October 16
and ends on Friday, October 27
and will be maied out between November 1-3.
Watch for more emails and
posts on our Facebook or Instagram pages
to get the link to our Aloha Box page to reserve your Aloha Box before they are all gone.
"Aloha Box"



It's coming to you very soon!



It's a box filled with items we know you will love.

Kilauea Kreations 2 - HILO
697 Manono street #101 Hilo, HI 96720
808-961-1100
Monday - Thursday 9:30am - 4:00pm
Friday & Saturday 9:30am - 3:00pm
Sunday Closed


Kilauea Kreations 1-VOLCANO
19-3972 Volcano Road Volcano, HI 96785
808-967-8090
Monday CLOSED
Tuesday -Saturday 10:00am - 4:00pm
Sunday 10:00am - 2:00pm