Skip Navigation
Website Accessibility
A New Aloha Box

October 2023
A NEW ALOHA BOX!
Yes you heard right!

We have a new Aloha Box coming to you in a week.
I just know you will love it!
How do I know that?
Because this box comes with options!

Thats right options!
Beautiful Options!


ALOHA BOX PRE-SALES will open up on October 16!


Keep an eye out for our next email with details about our
Newest Aloha Boxes!
I am so excited to show them to you!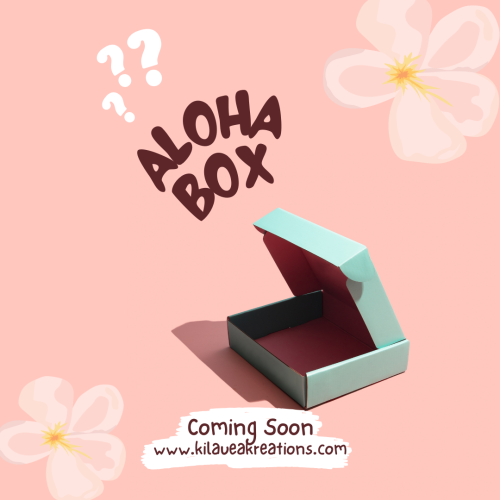 Kilauea Kreations 2 - HILO
697 Manono street #101 Hilo, HI 96720
808-961-1100
Monday - Thursday 9:30am - 4:00pm
Friday & Saturday 9:30am - 3:00pm
Sunday Closed


Kilauea Kreations 1-VOLCANO
19-3972 Volcano Road Volcano, HI 96785
808-967-8090
Monday CLOSED
Tuesday -Saturday 10:00am - 4:00pm
Sunday 10:00am - 2:00pm