Aloha Friends,

Holiday season is officially upon us!
We at Kilauea Kreations have so much great deals in store for you.
Check it out below what we have going at
Kilauea Kreations 1 & 2 for the next couple of weeks.


---
MANONO STREET
MARKET PLACE CRAFT FAIR

This weekend there is an awesome craft fair happening at our shopping center and...
We have an awesome coupon you can use!

Print this picture or show us the coupon at check out.


---

OUR BIGGEST
SEWING MACHINE SALE
OF THE YEAR

We have some amazing Janome sewing machines in stock right.

Everything from simple mechanical machines to our top of the line.

All of our in stock machines are


15% OFF






Come and see them or try them out on Black Friday.

Or call us or come in
to schedule an appointment to see them.


@kilaueakreations2

---



Quilt and Pillow Case Drive



The Tuesday after Thanksgiving is "Give Back Tuesday".
Starting on that day we want to give back to our community with your help.

H.O.P.E Services is an amazing community organizations that seeks to help our community in need. They just opened a new shelter and are always looking to provide those they serve with the warmth of a quilt. Will you help us in providing them with either a quilt or pillowcase this holiday season.

Starting on Tuesday, November 29 until Friday, December 16




Bring in any homemade quilts or pillowcase covers to Kilauea Kreations 2 that you want to donated and they will be given as apart of our Give Back donation to our Community through H.O.P.E Services.

And We will also give 20% of our sales on Tuesday, November 29 to H.O.P.E Services for their continued work in our community.


---
VOLCANO'S AMAZING ART STUDIO SALE


Join us the weekend after Thanksgiving
at Kilauea Kreations Volcano


and receive 20% OFF your entire purchase!



This sale only applies to our Volcano Location.

Happening November, 25, 26, & 27

Store Hours
Friday & Saturday 10:00am - 4:00pm
Sunday 10:00am - 1:00pm


---
SHOP WITH US ON BLACK FRIDAY
November 25, 2022
9:30am -2:30pm




OUR BIGGEST SALE OF THE YEAR



Buy 1 Get 1
70% OFF



That's right!





Buy any 1 item and




get a second item of equal or lesser value at 70% off



STORE WIDE SALE
(excludes sewing machines)




On Friday, November 25, 2022



---
SHOP WITH US ON
SMALL BUSINESS SATURDAY
November, 26 2022
9:30am - 2:30pm
Shop with us on this day and spend $25 or more and you will get a special gift from us!
It's super special and we hope you enjoy it.
---
CAN'T BE PHYSICALLY WITH US?
SHOP WITH US ONLINE THE WEEKEND AFTER THANKSGIVING
AND GET FREE SHIPPING
Shop Saturday, November 26 - Monday, November 28
and receive free shipping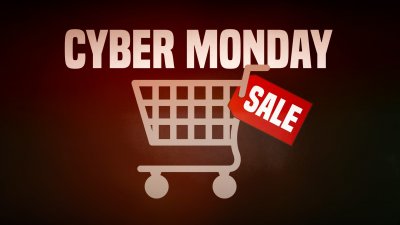 YOU CAN ALSO JOIN US FOR OUR
LIVE FACEBOOK SALE
on CYBER MONDAY
Join us on Cyber Monday, November 28 at 2:00pm
on our FACEBOOK PAGE
and we will go live with fabric and kits and notions all for sale.
AND AND Receive Free Shipping for any orders over $25.00
How exciting!